Every business wants to share relevant information with their current and future clients and partners, but does the information achieve the anticipated results?
Publicity is creating public visibility for a product or a service. It is sharing newsworthy information about a product or a service on media platforms and other communication channels to attract public interest.
Follow our LinkedIn page here: Heuristics Media and Communications Consultancy
It is giving people a reason to talk about a brand with an intention of creating awareness. In publicity, one has to do more than share information. The message has to trigger interest and conversion.
When advertising is a strategy under the promotion mix, publicity can be considered a part of Public Relations (PR).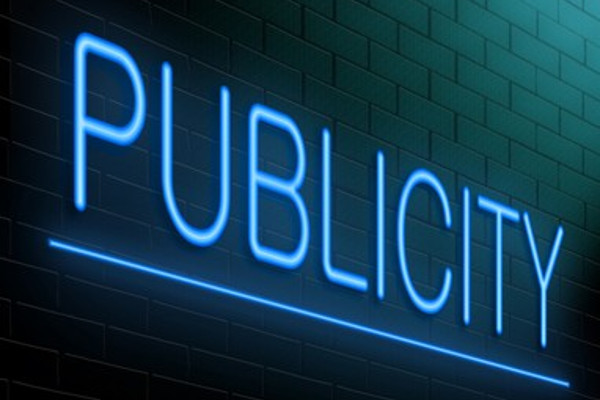 Public Relations professionals are always blamed for executing publicity campaigns that do not yield anticipates results.
In some cases, the professionals are to blame for lapses in their strategies but publicity is supported by so many internal and external factors that may not be controlled by the public relations professionals or agencies.
Why Everyone Needs Brutal Personal Branding in 2023 More Than Ever Before
This is why it is highly recommended to incorporate communications and public relations professionals in managerial deliberations and operations because everything they do complements other organizations' operations and strategies. This is because the said professions do more than just manage publicity.
The following considerations will boost the success of publicity campaigns:
Incorporating marketing, sales and public relations
Marketing and publicity complement each other in achieving organizations' goals. While marketing targets to make people relate to a brand or a product and embrace it, publicity work to create awareness of a product/service. Sales on the other hand work to keep people buying products or services.
These three services work well when their executors have the same understanding of the business strategies and work together to achieve them. Sometimes, public relations would be blamed for not achieving goals on campaigns.
Some of the publicity campaigns may be affected by marketing or sales. Any inversion of this argument is true. When marketing, sales and public relations (consider publicity) work together harmoniously, they increase sales, attract new customers, retain old customers and maintain a positive public image of a product or service.
You can always ask yourself about the points of interaction for sales, marketing and publicity.
2. Consistency
Safaricom takes pride in being the largest telecommunication company in Kenya.
In its annual report for the Fiscal Year (FY) 2020, the company reported that it had achieved a 12.2% customer growth, totalling its customer base to 35.61 million with 21.99 million one-month active mobile data customers and 28.63 million one-month active subscribers.
With this huge achievement, you will see Safaricom advertisements on social media platforms, tv stations, billboards, and marketing outreach activities in residential areas and towns. Publicity and marketing are continuous processes and may need to be more intense and cost-effective for SMEs and startups.
Anyone can do advertisements. Use what you can afford. If you afford data bundles, then it means you can advertise your products and services on social media for free. You can advance to paid advertising as your business grows. Being consistent will keep your brand growing.
Bill Gates once said: "If I was down to my last dollar, I would use spend it on PR." Publicity is one aspect of public relations in doing promotions and this shows how important it is to be consistent in it.
3. Diversified Publicity with proven relevance and desired conversion and effect
Most organisations do diversified publicity on different platforms, but do they have proven potential of bringing the desired effect and results?
Media targeting works well here and should be accurate in determining where the market/audience for a product, a message or a service is. It is advisable not to ignore any media channels of communication.
Crisis Communication: Don't wait to be 'slaughtered' in the press
Use them but put more focus and investment on the one that has proven to be rewarding a business with conversions.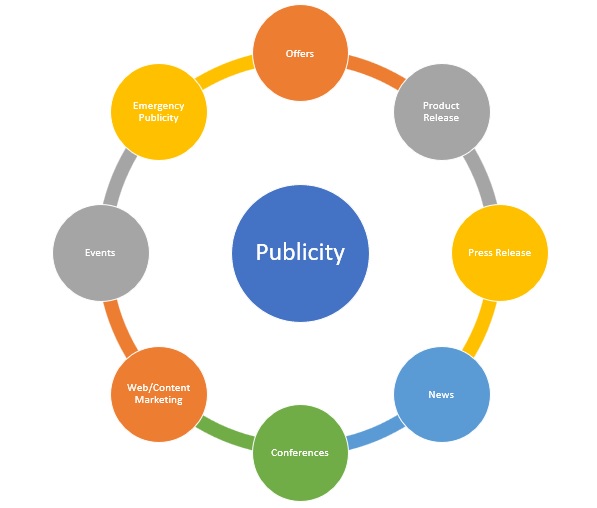 4. The elaborate message clearly to the target market
Apart from interesting and quality news stories, good media releases, appropriate media lists, media contacts and outstanding media relations, the simplicity of the message carries the day.
If a company is changing its operations, it should be clear how the changes affect the previous operation procedures and how a client will use the company's services with the new operating procedures.
Consistent, linear and clear descriptions of the changes determine how customers consume, understand and embrace the changes in operations.
If customers keep asking about a matter related to changes in operations, it means the message was not understood from previous publicity campaigns and that new messages need to be put out.
5. Incorporating local, historical, cultural and emotional connections to publicity.
You have seen companies using local celebrities and influencers to pass messages to their customers and audiences.
Using a Maasai influencer who lives and interacts with the target audience/market to publicise a Maasai product or initiative is likely to create a positive impact on a publicity campaign.
This should not be limited to localities but should factor in the resonance of the talent, publicity campaign and the desired effect of marketing.
6. Using negative publicity to your advantage
In reference to a recent example in Kenya: When the then Environment Cabinet Secretary Keriako Tobiko claimed that the then Deputy President William Ruto is the president's clerk, Ruto's team used the negative publicity to create a huge political gain by using the tag 'Hustler Clerk' to sell his presidential bid for the 2022 general election.
Using negative publicity to boost your brand is perfectly explained by this example. It is however good to note that this direction may be risky. It may need a well-calculated move with a complete understanding of the end product and consequences.
Some people always say if a strategy doesn't add up on the table, it will most likely not add up on the ground.